High-tech coy sponsors 50 Nigerian scientists in genomic prediction training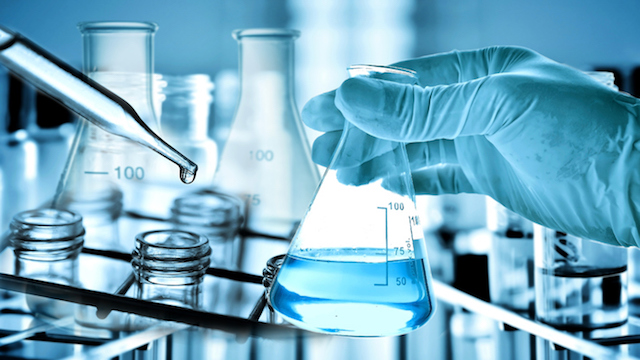 A health-technology company, 54gene, says it had sponsored 50 Nigerian scientist's training in genomic prediction and analysis of large-scale genome data.
Its Founder, Dr Abasi Ene-Obong, made this known in a statement on Thursday in Lagos, saying that the support for the participants was granted to the Nigerian Bioinformatics and Genomics Network (NBGN).
Genomic prediction (GP) is a powerful tool in the fields of plant and animal breeding and human complex traits and disease risk prediction.
Ene-Obong said that the support had provided opportunity for the scientists to participate in the network's conference held in Kwara.
According to him, 54gene launched the African Centre for Translational Genomics (ACTG), a scientific body established to facilitate translational genetics research by African scientists.
He said that ACTG was also launched to invest in the health ecosystem by empowering the next generation of African genomic scientists through the provision and implementation of grants, fellowships, internships and training for medical researchers, trainees and students.
Ene-Obong expressed ACTG's commitment to facilitating precision medicine across Africa through genomic research funding and training of young scientists to achieve their career goals.
On relevance of bioinformatics and genomics in improving the quality of life for Africans, Ene-Obong said that bioinformatics could assist Africa to play a leading role in genomic surveillance efforts, identify emergent pathogens or strains of concern.
He said this would make Africa a leading partner in the effort to fend off future pandemic and ensure it's being at the forefront of those who woy benefit from therapies.
According to him, Africans must continue to partner with global organisations to build local facilities that can produce vaccines and other health products.
"There is a strong focus on open-source code, which is accessible, sustainable, and future-proofed in Bioinformatics.
"Few tools require a licence or payment to use, and the code is open and can be re-packaged in different ways.
"Similarly, academic journals, particularly in genomics, are moving toward open access.
"This means that African scientists will have access to new, quality knowledge and at the same pace as the rest of the world.
"This allows them to be among the first to ask follow-up questions on scientific works and be in the vanguard of driving the creation of new knowledge," he said.
On how bioinformatics and genomics could advance the attainment of the Sustainable Development Goals, Ene-Obong said there was a need for public-private partnership in building sustainable healthcare systems in Africa by 2030.
"In partnership with governments, healthcare workers, academia, patients, and other like-minded partners, our community can help the continent build its resilience in healthcare.
"To do this, we must tap into the brilliant minds of African scientists who understand our local landscape, leverage the opportunities that give us a unique advantage globally, and create advanced solutions for the challenges we face as we swiftly move towards 2030," he said.
Also, Dr Charles Adetunji, President of NBGN, said the network was committed to ensure the education and connection of Nigerian researchers with other researchers in America, Europe and Asia.
"It is my desire to foster this network with many reputational research institutions across the globe and to bring Nigeria on the map of attention for foreigners," Adetunji said.