Solutions to Africa's challenges lie in application of science, technology, research – DTCA DG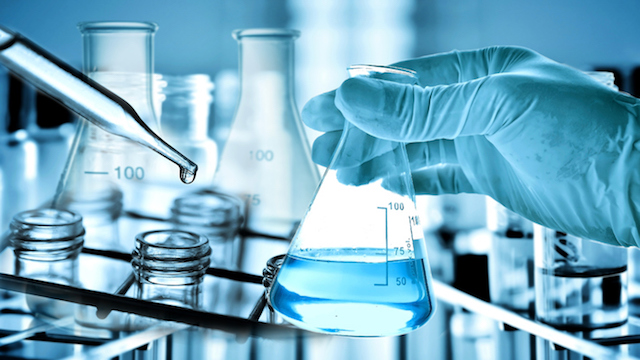 The Director-General, Directorate of Technical Cooperation of Africa (DTCA), Rabiu Dagari on Tuesday said that the solution to the myriad of challenges in Africa lies in the application of science, technology and research.
Dagari stated this during a visit to Pan African University of Life and Earth Sciences Institute, (PAULESI), University of Ibadan on Tuesday.
The DTCA boss said that while Africa has a large population engaged in agriculture, unfortunately it was rural agriculture and the production level low to meet food sufficiency.
He said that was why Africa spent a lot of money importing food from other continents, which should not be.
"It is only through the application of science, technology and researches that have been conducted all across Africa that we would be able to raise the level of productivity to an extent that it would reduce the amount of money we spend importing food into Africa.
"Agriculture is a very important sector that should form the basis of our industrialisation. I don't think there is any country that has made it without having a solid agricultural sector feeding itself, without having to import.
"China has over 1.3 billion people but they are not importing food. They grow most of their food by mobilising their population, train them and improving their seed quality, so you have high yielding crops that are resistant to pests.
"So that is the way for Africa to go, without doing that we will continue to languish and then use our hard earned foreign exchange to import food from abroad," Dagari said.
According to him, his visit to Ibadan was to seek collaboration with PAULESI and the International Institute of Tropical Agriculture (IITA) on ways to move the African continent forward in terms of deployment of cutting edge research in agriculture to farmers.
"We know that IITA has done a lot of research and we want to see how we could take from the shelves what they have researched into and see how it could be taken to the end users, the farmers.
"And we want to midwife by putting all the institutes and research agencies together and see if they can work together with the government and the state governments all across Africa," he said.
In her remarks, Director PAULESI, Prof. Titilayo Akinlabi appreciated the Director- General of DTCA for the hand of fellowship and support given to the institute.
She noted that the kind of support the institute desired was to fulfil its mandate; which was part of the mandate of the African Union Commission, the Assembly of the Heads of States when they started the Pan African University.
"This is to have a university that would be able to conduct cutting edge research that would be able to proffer solutions to Africa's problems.
"And also conduct research that would be able to speak to the AU agenda 2063 regarding having good quality education, good health services delivery and quality food and food security and to eradicate diseases in all of Africa.
"We require setting up research laboratories and having equipment for students to be able to conduct researches that would proffer solutions to the problem we are currently having on the African continent.
"We need infrastructure to set up a central laboratory where we will then be able to increase the visibility of the institute," Akinlabi said.
She said lots of areas of collaborations were possible with DTCA such as hosting of a research chair in a thematic area of the institute and funding annual lectures.
During a courtesy visit to the Acting Vice-Chancellor (VC), University of Ibadan (VC), Prof. Adebola Ekanola, represented by Prof Kayode Adebowale congratulated Amb. Dagari on his appointment.
The Vice Chancellor sought for collaboration to uplift the education sector to restore it to the glorious days.
Ekanola identified paucity of funding and proliferation of private universities as some of the challenges of development in the sector.
In his remarks, Amb. Dagari reiterated the need for Africans to proffer solutions to its challenges through Science, Technology and Innovation especially in the agriculture sector.
"This will reduce the pressure on our foreign exchange earnings and so make the funds available to cater for other sector such as education and health," he said.